Countdown to Steps for SOS 2018
Teams and Walkers
Select A Team:
Sample Event


Join us on sample date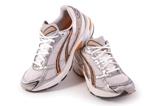 Your source for the latest Steps for SOS new, advice and resources.
---
Don't miss out on our FREE Chick-Fil-A lunch promotion …
Tuesday, July 10, 2018

…why pass up a good thing??!! Simply register for this year's Steps for SOS event at https://www.stepsforsos.org/Account/Register and your free gift card will be on it's way to you in the mail. Register between July 10th and 16th to be eligible.





A special shout out to the following SOS SUPERSTARS who have taken the first step of registering and are on the way to helping our foster children live the life every child deserves!

Kamil Thomas
Whitney Johnson
Gloria T
Diana Cevallos
Nicholas Simpson
Kayla Merew
Kevin Kearney
Ronelle Kruger
Save the Date
Friday, June 8, 2018
WELCOME TO OUR 2018 CHAIR
Tuesday, May 8, 2018


Famous P. Rhodes
Executive Vice President and Chief Marketing Officer