Countdown to Steps for SOS 2016



T

hank you to everyone for coming out and making the 2016 Steps for SOS our best ever.
Special thank you to our event sponsors for their support.



We hope to see everyone again next year.
VIEW RACE RESULTS HERE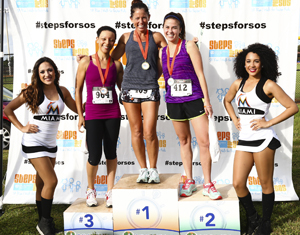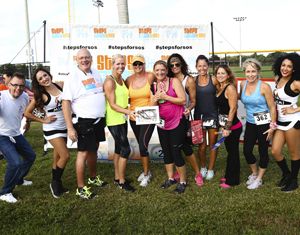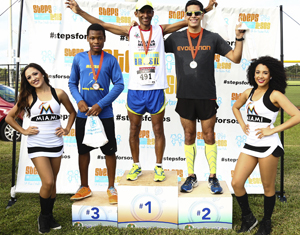 SOS Children's Villages - Florida "We are a foster care neighborhood in Broward County focusing on sibling group placement. Your participation in this fundraising event helps and allows the brothers and sisters living at the village to reunite and maintain their family connection."

Steps for SOS is a 5k Run/Walk event at beautiful Tradewinds Park in Coconut Creek. The scenic route includes tree-shaded roads and a stable for retired horses. This is an excellent opportunity for families and every one of all fitness levels to come together, make a difference and help provide a better life for the children in our community. The event morning includes breakfast, fun, and entertainment – and we invite you this year for a VERY SPECIAL "New Beginnings" surprise for our attendees!!
Every step you take brings our boys and girls one step closer to their dreams of success and happiness. Lace up your sneakers and meet us there!
---
Teams and Walkers
Select a Team: